Cuisine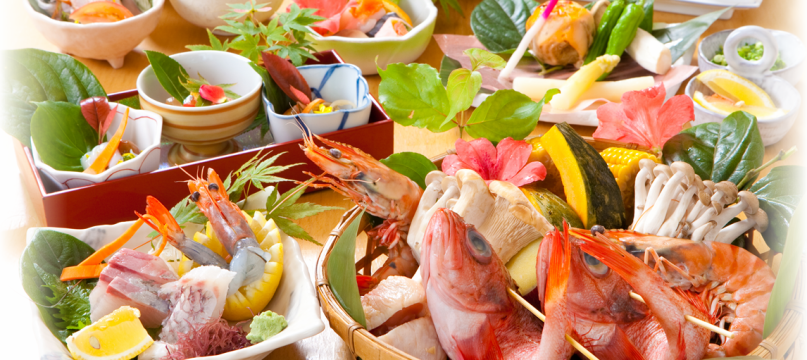 Taste a rich creative cuisine cuisine
Kaiseki cuisine mainly made from local ingredients.Hell-steamed the Hell-steamed, of course, you can taste the seasonal ingredients of plenty of seasons of Oita in various ways.
Please enjoy the festival of the season of Oita relaxedly while looking at the scenery spreading from the big window.
The meal content varies for each accommodation plan.
We also accept day trips and bathing.